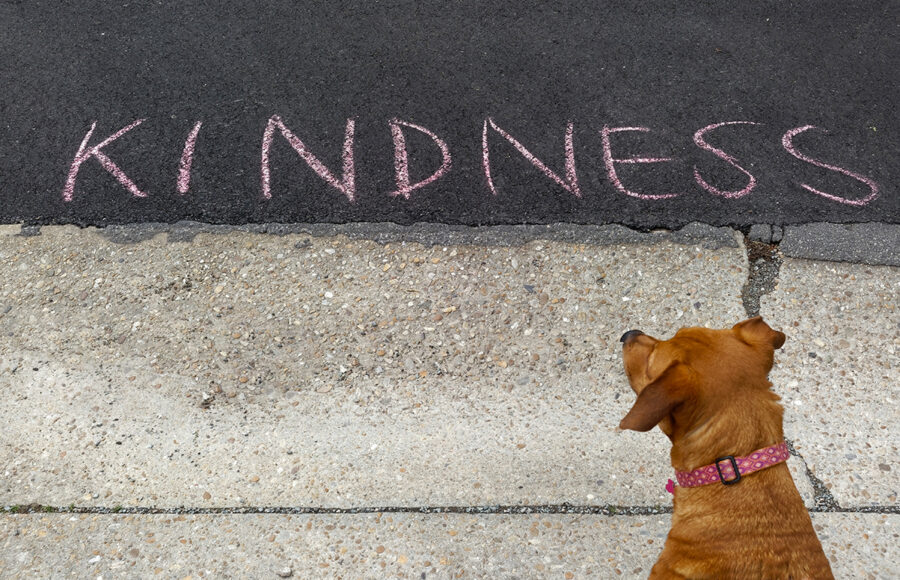 From the American Humane Society
Building a better world for all of us begins with a few simple actions and American Humane, the country's first national humane organization, is challenging people to commit to protecting and improving the lives of millions of animals during this year's "Be Kind to Animals Week®" (May 3-9), the oldest commemorative week in U.S. history, and the nation's longest-running humane education campaign. Here are a few ways you can get involved and help celebrate "Be Kind to Animals Week®":
1. TAKE THE KINDNESS PLEDGE
I believe in kindness and compassion for all animals, and that all animals are entitled to humane treatment.
I will be kind to animals all year round by pledging to:
2. ADOPT A PET FROM A SHELTER OR RESCUE
This year, as we mark the 105th anniversary of this special week, kindness is more important than ever.  In the midst of a worldwide pandemic, we cannot forget the most vulnerable among us – our animals, who spread only love, not the virus. We call on everyone to foster or adopt a "pandemic pet" from a shelter, support those shelters that are struggling and take our online pledge to build a more compassionate world.
3. COMMIT TO KINDNESS 365 DAYS A YEAR
American Humane spreads kindness each day of the year by working tirelessly on behalf of animals, but we simply can't do it alone. Monthly support from friends like you enables us to help animals, whenever and wherever they're in need. Your generous contribution helps us rescue animals in floods, hurricanes and other disasters, work tirelessly to stop unthinkable cruelty in puppy mills, reunite our brave retired military dogs with their handlers, provide those K-9 heroes with the lifelong healthcare they deserve and so much more.
4. SHOW YOUR SUPPORT ON SOCIAL MEDIA
Be sure to use our hashtag #BeKindToAnimalsWeek to help tell the story of how you are enriching the lives of animals – and how they enrich yours!
From everyone at American Humane, we want to say thank you for being kind to animals this week – and every week out of the year.