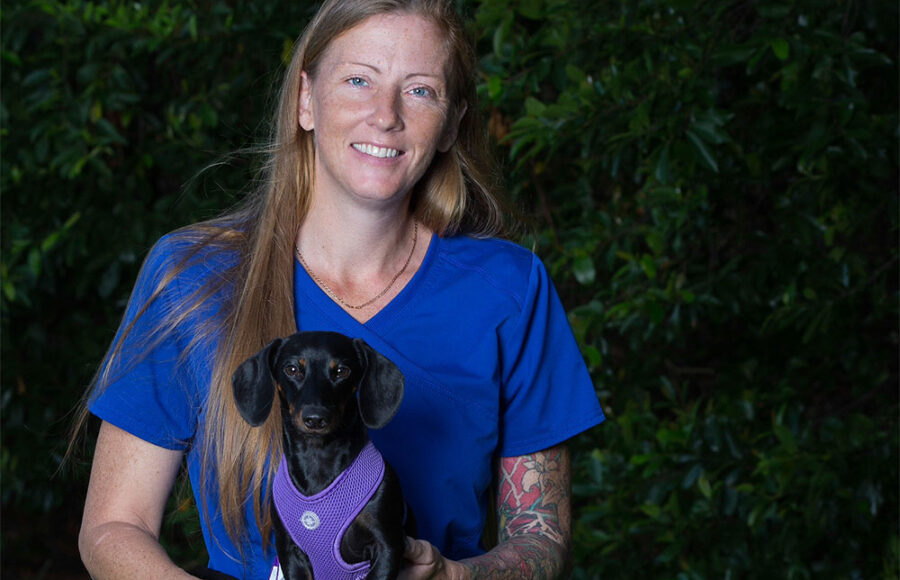 National Vet Tech Week – Erica Sanbouef
It's #NationalVeterinaryTechnicanWeek! Our Veterinary Technician's are a critical part of the day-to-day function of our practice. Because we value veterinary technicians every day of the year, we take this week to honor their commitment to compassionate, high-quality veterinary care for all animals. This week, we are highlighting our Veterinary Technicians at North Orange Animal Hospital.
Today we highlight Erica Sanbouef. You can learn more about her by clicking on her name, and read what Dr. Bucky & Lorrie Bearden had to say about Erica's skills as a Veterinary Technician at North Orange Animal Hospital.
"We are so proud of all that Erica Sanbeouf brings to NOAH! After spending many months attending to the needs of our kennel and boarding facilities, Erica has transitioned into the position of Vet Tech. She has done so with great determination and dedication. Her love for animals shows in everything she does and her heart could not be kinder. We are so proud of all that she is doing and her desire to learn. We are so thankful for the attention and affection she shows daily. NOAH is a better hospital because of Erica!" – Dr. Bearden & Lorrie